New Look, New company, Same Services Team. Expanded capabilities to serve you better.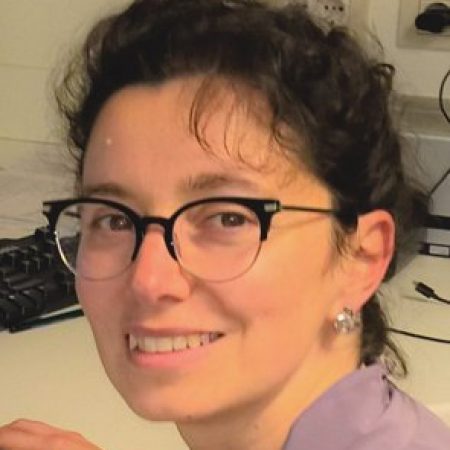 Giorgia Nicolini
Senior MEDICAL PHYSICIST
Giorgia Nicolini has almost 20 years of experience as a medical physicist. After an initial experience in nuclear medicine and radiology areas, she focused on radiotherapy working for more than 10 years within a radiotherapy department. As responsible for treatment planning, she established new strategies to be used in clinical routine and mastered gating and IGRT themes; she took care of the development, validation and clinical implementation of new techniques. Training people has been always one of her professional activity. In Radiqa medical physics team she offers her expertise in planning, TPS commissioning, start-up of new techniques and optimization of internal procedures. She is author of more than 70 peer-reviewed publications, mainly focused on EPID portal dosimetry, dose calculation algorithms, IMRT and VMAT solutions appraisal.
Certifications:
Professional certificate in Medical Physics released by the Swiss Society of Radiobiology and Medical Physics (SSRMP)

 

Certificate in Medical Physics released by the Italian University Council under the regulation of Ministry of Health

Registered with the Italian Regulatory Body for Chemists and Physicists
Radiation Protection Expert certificate released by the Italian Ministry of Labour and Social Affairs
Eugenio Vanetti
SENIOR MEDICAL PHYSICIST
Eugenio Vanetti was active for more than a decade in clinical radiotherapy as medical physicist. He accumulated a deep experience on linac measurements in standard and non-standard conditions, covering from linac QA management to commissioning activities. Under his responsibilities, HDR and soft x-ray treatments and IT management of the department network. In Radiqa physics team he deals in particular with linac dosimetric measurements to ensure appropriate commissioning and implementation, using various equipment with flexibility. He has great experience in developing in house analysis programs. He published more than 50 papers on peer-reviewed international journals, main fields of interest investigated are: EPID portal dosimetry, IMRT & VMAT solutions assessment and calculation algorithms characterization.
Certifications:
Professional certificate in Medical Physics released by the Swiss Society of Radiobiology and Medical Physics (SSRMP)

Certificate in Medical Physics released by the Italian University Council under the regulation of Ministry of Health

Registered with the Italian Regulatory Body for Chemists and Physicists